Welcome to the home of The Wedding Festival Company, part of the 'I Do Festivals' group. We deliver beautifully bespoke festival weddings for couples seeking unique and long lasting nuptial memories.
The focus of The Wedding Festival Company is our bespoke wedding planning, design and management service where together, we tailor make your dream outdoor festival wedding for you.
'Do you want a standard wedding or do you want something different, that people will talk about for years to come,
a beautiful and unique celebration that is truly yours forever?'



​
We offer a tailor made bespoke festival design and management service for our clients. This simply means that we become your design partners and offer expert advice and guidance on designing every aspect of your wedding festival from the venue hire down to the confetti colours.
With our unrivalled selection of boutique entertainment options, mouth wateringly tasty festival catering services and stunning festival flags, bunting and prop services, we will make your dream wedding festival a reality.
We pride ourselves on supplying at least eighty percent of everything that is required to deliver first class festival weddings with a difference. The beauty of this is that firstly, you don't have to worry about sourcing suppliers yourselves and lastly, we are not relying on third party suppliers. Here at The Wedding Festival Company, every bespoke wedding is planned with meticulous attention to detail ensuring that you can cherish your day with your nearest and dearest and not have to worry about planning or running an event.
​
Bespoke Wedding Services ​
We offer a tailor made bespoke festival design and management service for our clients. This simply means that we become your design partners and offer expert advice and guidance on designing every aspect of your wedding festival from the venue hire down to the confetti colours.

We pride ourselves on only working with suppliers who share our values when it comes to delivering excellent service with meticulous attention to detail. This means that you will never have to worry about the quality of any service you book with us. We have spent years building up our extensive range of contacts within the industry and due to the amount of events we run each year, you can be sure of the most competitive rates on the market.

​
Angus And Sinead Wedding Festival
The end of June could only mean one thing – the return to Hilltop Farm in Romsey, one of our most picturesque venues for the Wedding Festival of Angus and Sinead. It all started on Friday 29th June with a visit from the Bride and Groom to check out their finished festival site, as guests were soon to arrive. TWFC crew had been hard at work over the past 2 days building the site and adding all the last minute magic touches! The happy couple-to-be looked ecstatic as they approached the Bollywood marquee with it's fully jewelled out interior! The next thing we all knew, guests were arriving and moving into their new homes, the fully decorated glamping village, for the weekend. As the bar opened, and Mr Charlie started to rock n roll, more guests started to arouse from the bell tents to enjoy the rest of the sun-soaked evening. Our awesome chef cooked up a BBQ storm for all guests to enjoy! We laughed and danced and before we all knew it was time to hit the hay in preparation for the big day itself. We love having guests on the site the night before the wedding, it's wonderful to feel the excitement growing (and to see a little bit of prosecco flowing!). We made sure the bar was closed at 10pm so that everyone could make the most of some beauty sleep before the big day!Friday flew by and Saturday was suddenly upon us. Guests were waking up to the beautiful sounds of the outdoors and the smells of the breakfast cooking. While guests were making, themselves glam using the necessary 'glam tent', the WedFest Crew made the final preparations to the festival site. We made sure everything was pristine and perfect for the awaited arrival of the Bride and Groom, who choose to enter in style! Angus of course chose Terry the Tractor to escort him to the blessing area, looked upon by his amused guests! While Sinead was escorted in by her father in a VW Bug convertible! It's fair to say that Sinead took everyone's breath away when she began to walk up the aisle towards her blushing groom. We were so thankful for such a beautiful day for this gorgeous couple to exchange captivating and emotional vows. We spotted a few tears as Mr and Mrs Barcroft walked back down the aisle under a shower of confetti as husband and wife. WedFest Crew ensured all guests were topped up with Pimms, the perfect summer drink and Prosecco. Our head chef Joe was already busy in the catering area preparing Roasted Pork with all the trimmings as guests listened to the mellow sounds of the acoustic guitar player, Tom Martin. As the lunch came to a finish, the speeches commenced. One of our highlights was the dramatic, hilarious speech from the best man, James Regan. He had the guests along with the WedFest Crew in tears as he told un-censored stories of the Groom! In the dazzling sunshine, Angus and Sinead had their first dance outside, as a newly wed couple to their chosen song, Home by Ed Sharpe and The Magnetic Zeros. The vintage tea party tent had a beautiful selection of homemade cakes, which were sampled and enjoyed by all guests throughout the afternoon. A big hit was the carrot cake made by Tina Cooke, as it all disappeared with only a few crumbs remaining! The sun was shining and so Remedy Sounds, Rufus Return and Just Millie played on the outdoor stage for everyone to enjoy whilst soaking up the sun! How yummy was the paella?! Chef cooked up a cracking paella for all guests to dig in to and re-fuel themselves to dance the night away to the fabulous Smiley Campbell Band. The drinks were flowing, the music was pumping and the dancing shoes were in full swing. The night carried on into the early hours as everyone partied to the Wed Fest's famous silent disco. As the night closed in and the party wound down, only one thing was for sure, Angus and Sinead had had the most amazing Wedding Festival. Free-spirited fun, sun, laughter and dancing, and as all the last-standing guests stumbled tired towards their tents, the WedFest Crew stumbled towards their beds too excited to wake up early and hear everyone's stories and laughs from the day before! A big congratulations to Angus and Sinead, we were blessed with beautiful weather, amazing company and an incredible weekend. Thank you for letting us host your festival and we hope you enjoyed every minute of your weekend as much as we all did! Katy & EsmeXxxx Contact us now to book your wedding festival View our online brochure for full info Email – info@weddingfestivalcompany.co.ukTelephone – 01329 448280 #LETSCELEBRATE
Meet our interns part 2! Here's Lauren!
Hello Hello! I'm Lauren and I've recently just finished my degree at the University of Exeter studying Drama – being horribly plummeted into the real world of adult life! I've gone from getting up at 2pm in the afternoon and watching endless episodes of Eastenders and Love Island, to smashing my phone up every morning when the alarm goes off at 6:30am for placement! But asides from the early starts, I am loving the start of my 6 months with I Do Festivals. The events industry is something I've always been interested in and excited by, and I Do Festivals seems to standout from the rest (the managers haven't paid me to say this I swear). The company seems so vibrant and creative, and has ideas that are so innovative for events that I've already started internally planning an event for myself!!For anyone who knows me, I am the biggest organizational freak you could ever meet. I start to twitch if anything is even slightly unorganized/unplanned/disordered/messy…the list goes on. My beloved friends often label me as either a control freak, OCD, unnecessarily bossy, and apparently I always think I'm right - obviously I would disagree but I guess that probably proves them all right. I'm really excited as I've just found out I've received a First Class Honours in my degree when I graduate next month, but am pretty sure I only managed that from relying on my laptop's thesaurus throughout my dissertation to make myself sound smarter (pretty much what I've done when writing this blog too)! I'm massively excited to see what my time with I Do Festivals holds, but if my first week here is anything to go by, hopefully we're all going to have a blast! Hopefully see you all in a tent somewhere!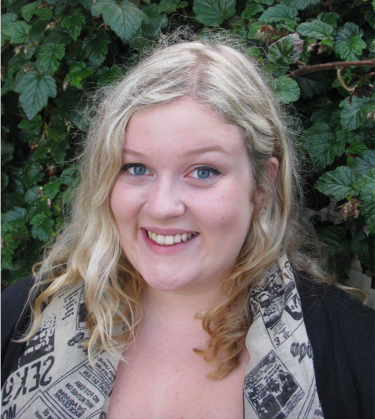 Our amazing interns part 1
We are delighted to have been able to offer up 5 work placements to recent graduates at our company as part of our ongoing passion for developing the talents of young people wanting to create festivals. So here we present the first of our brilliant girls who have joined us for a summer of fun! Hello! I'm Rowan M, or RoRo to avoid confusion with our Managing Director, Rowan B! I'm a 22-year-old Masters Student at Bournemouth University and am beyond excited to be joining The I Do Festivals Group! My first few days here have been fun filled and action packed, setting the tone for the rest of the amazing summer season to come! As a kid, I was obsessed with organising everyone around me, from bossing people around at playgroup to organising talent shows in my garden. Back then, my only knowledge of wedding planning came from the 2001 film "The Wedding Planner" and all I knew was that I needed to be Jennifer Lopez' character when I grew up. However, the idea of being an event manager, let alone a wedding planner, wasn't exactly a common job title in the UK back then. It wasn't until about ten years later that I realised things had changed, and I found myself immersed in the new wave of wedding reality TV shows such as Don't Tell The Bride and Say Yes To The Dress, both of which frequently feature professional wedding planners. So after my Drama degree, which taught me more transferable skills which can be applied to events management than I can name, I decided to pursue the dream and start a MSc in events management at Bournemouth. A few months down the line, and here I am! I am ecstatic to be joining the team this season, and am looking forward not just to weddings but to all of the events we are running this summer, which are already looking amazing! Even though I've nearly completed my masters, I Do Festivals can offer me experience which I really couldn't learn anywhere else of real life events. I'm also super excited to start getting to know the rest of the lovely team, who have welcomed myself and all of the new recruits so enthusiastically that even at this early stage, not a day goes by when I don't crack up with laughter. Happy Summer of 2017!
We are the UK's only fully engineered Wedding Festival provider.
We deliver beautifully bespoke festival weddings for couples seeking unique and long lasting nuptial memories.
​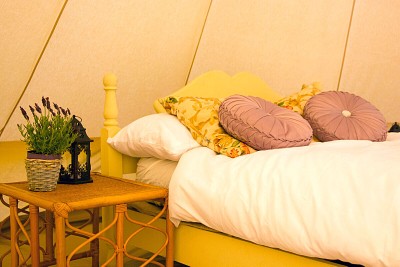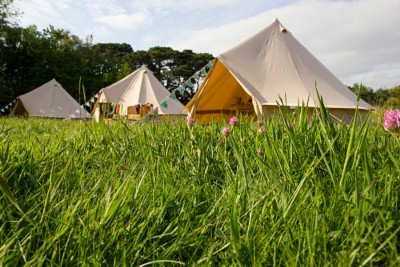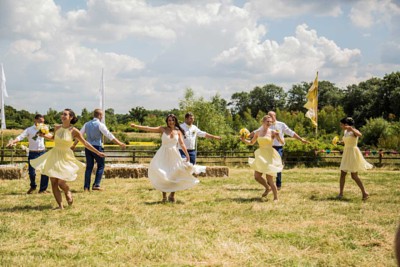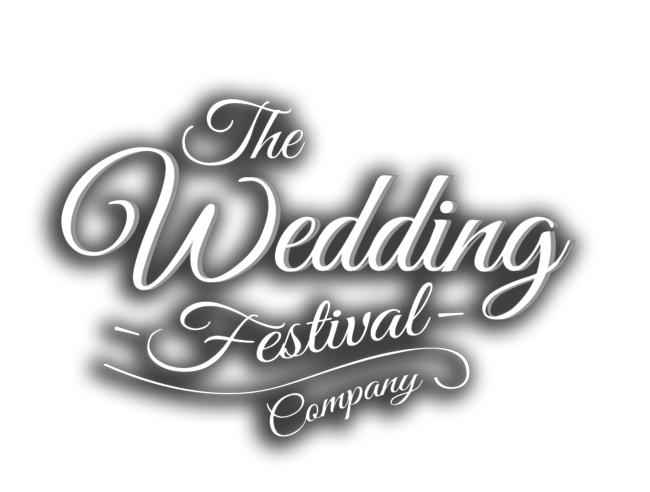 welcome to The Wedding Festival Company the home of UK wedding festival dreams
The Wedding Festival Company have built up a portfolio of hand-picked venues across the UK all perfect for hosting a festival wedding. We have exclusive rights over many of these venues and work very closely with the landowners before and after your event to continually improve the sites facilities and ensure that footprints and memories are all we leave behind.
Download the brochures below for a generic overview of the types of venues we offer.
Please note – those featured are just some of the venues available to us and we are happy to also work with a venue of your choice. Our team love searching for new venues, so if you have something in mind - simply let us know and we'll be sure to source the perfect location for you.

​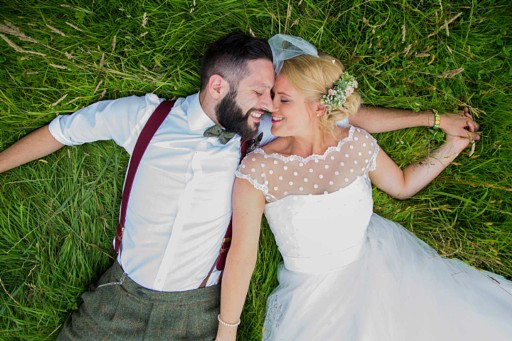 Keep up to date with everything in our Festival Wedding world via our blog below.

​
Welcome to our gallery, have a look around and step into our world of dream festival weddings

​
welcome to The Wedding Festival Company the home of UK wedding festival dreams
Take a look at a few of our favourite venues Want to take your Event to the next level?