Our award-winning wedding festival design and management services provide our couples with a fully-inclusive solution for planning and hosting their very own wedding festival celebration, combining all the beauty of an English country wedding with the abundant fun of a summer festival
​
We believe that a couple's journey towards their wedding day should be a smooth and rewarding one. Here at The Wedding Festival Company we take on all the complicated tasks associated with organising large-scale outdoors events leaving you to enjoy the more creative side to planning your dream wedding festival.
From sourcing and booking suppliers and entertainment to contract management, logistical and legal planning and budget management our service has no limitations. We simply take your Wedding Festival vision and transform it into a breath-taking reality for you and all your guests to enjoy.
Just a few services we have offered to our couples previously –
​
PART-MANAGED DIY FESTIVAL SERVICES ​
New for 2018 is our part-managed DIY Festival Service. We take on all complicated booking tasks for you and are here to give you advice and guidance along the way towards your big day!We deliver, to your desired venue, a ready-to-go festival package. All you need do is find some festival loving friends to help you decorate!
Our experienced chef team and bar staff will arrive for service throughout the festival and you and your friends and family take care of the rest. Let's Celebrate!
DIY PACKAGES FROM £13,500 + VAT
We were super excited for Sarah and James wedding because for the first time this season, we arrived at our gorgeous venue in Tadley near Basingstoke. This beautiful site is also a herb farm and the scent of camomile floats around all weekend long. As the WedFest Crew got the site up and ready, we had some fantastic guest helpers who eagerly got stuck into making the site look magic! They were rewarded handsomely with a cool beer at the end of that long hot day! With the site officially ready and raring to go we were all prepped for our fabulous first guests to arrive! Close family and friends arrived on the Friday as the groom himself, James Dillon, heated up the barbeque to sizzle up a proper feast for everyone whilst our bar quenched our thirsty guests.After feasting and drinking and laughing their way through this first evening our guests bedded down for the night in their glam bell tents, knowing full well they'd need all the sleep they could get in preparation for the big day ahead. And then the day Sarah and James had waited for so long had finally arrived! With the final guests arriving from 10am, everyone headed over to the bar to get the day well and truly buzzing in the glorious sunshine!As the guests gathered in our picturesque blessing area right in the centre of our festival arena, our beautiful bride Sarah made her grand entrance in a vintage VW campervan, accompanied by her gorgeous bridesmaids – one of them being her ridiculously cute and beautifully dressed daughter. As Sarah began her walk down the aisle, one of our favourite acoustic artists Just Millie sung a delicate and heartwarming version of the Elton John classic, 'Something About The Way You Look Tonight'. This was one of our favourite ceremonies of the summer as you could see the love between the two bursting out. But not least because the newlyweds added a gorgeously personal touch by having pots of paint to create a canvas of theirs and their childrens handprints as their very own marriage blessing certificate – a beautiful memory they can treasure forever. After the ceremony, the Bake Off was officially on! Tea, coffee, and most importantly CAKE, was available in the Vintage Tea Party tent all day. Our personal favourite was the triple-tiered sponge cake that was specially personalized for the bride and groom – RIP summer bodies! Whilst the guests busied themselves with either the bar or eating cake, the kids made themselves at home in their very own Arts and Crafts Tent – they particularly liked the free reign of paint and glitter!! Although our very brilliant kids tent leader Matt Anderson did end up looking like a glittered version of a Picasso painting! Let's also not forget Sarah and James' very own Pic n Mix station, where guests could fill their bags to the brim!Lunch was then served! Our fantastic chefs Greg and Vio cooked up a delicious paella, both for our meat eaters and veggies. Served with crusty baguettes, the guests tucked into their meals, lounging in the glorious sun on our hay bale sofas as Just Millie continued to serenade everyone with her sweet sounds. Being the ever conscientious and fab mum that she is Sarah had prepared individual snack boxes for each of the many kids at the festival. We were super jealous of the dinosaur shaped cheese! It was safe to say our guests did not go hungry! After bellies were full to the brim, it was then time to enjoy the long-awaited speeches, with Sarah's dad Peter kicking it all off. We find that the best speeches from groomsmen are the ones that set out to utterly humiliate their dear friend in any shape or form, which was definitely the case for James' groomsmen – congrats guys I hope James has spoken to you since! Alongside their speech, they had huge, blown up pictures of James' stag do for everyone to relish, showing him in various states of consciousness that night…! Once the red faces had subsided the arrival of one of our favourite ever artists, Remedy Sounds, boosted the party mood for everyone. Playing a mixture of quirky covers of well known-classics, and showing his incredible talent for rapping and beatboxing, he went down an absolute storm with the guests. Fan-girling was definitely a thing for some of the ladies, including the Wed Fest girls as always! Something that was particularly snazzy for Sarah and James's wedding was the incredible photo booth provided by My Selfie Media – taking snaps for the guests to relive the day, or perhaps for jogging their memories if they are slightly hazy on the days events! The afternoon was then in full swing with the amazing line-up. including; Smiley Campbell, and The Lionels all absolutely killing it! Then it was boogie time for all, where everyone grabbed a partner for the ceilidh dance performed by one of TWFC favourites, Rufus Returns– who knew that alcohol increased dance ability?! Has to be said though, there was some definite dad dancing going on from various guests! TWFC all absolutely love their food so they were grinning from ear to ear when it was time for the main event in our eyes – cutting the cake – or should we say – the pie and cheese. Once again, adding their own touch, Sarah and James had a mountainous Pork Pie cake, as well as an impressive triple tiered cheese cake – a completely original idea that went down a storm with guests and staff alike! After people stuffed their faces with pie, cheese and crackers, it was time for the bride and groom to take the stage for their first dance to Elbow's uplifting classic 'One Day Like This'. Once all eyes had been on them, their guests well and truly joined the party. Take a look at this snap of James and the kids, taken seconds after their running jump at him! It was food time once again, with one of everyone's favourite feasts that the chefs cook up – Fish and Chips, with, of course, all of the essentials - tartar sauce and deliciously mushy peas. Everyone devoured their meals, lining their stomachs for a night of booze and boogying. Late into the evening, it was then time for the Silent Disco, headed up by two of the groomsmen as DJ's – the battle was well and truly on to play the sickest tunes. Shout out to Sarah who went around changing everyone's channel to her favourite band, Take That, to what can only be described as a mixed reaction! So we believe in every silent disco the guests need some form of snacks to munch on whilst boogying, so we thought we'd cook up something really healthy and nutritious – of course we're joking, we cooked up some hearty cheese toasties as who wants a piece of lettuce at midnight when sufficiently boozy?! The incredible fireworks display was the perfect end to a perfect day, before people stumbled back to their bell tents to conk out for the night. Before the Wed Fest crew headed to bed, we made sure we had fully prepped a sufficient amount of coffee for the mornings as we were predicting quite a few sore heads!Thank you so much Sarah and James for allowing us to be a part of your special day, it was truly memorable for all! Love Lauren, Chloe, Katy and Esme xxxx Contact us now to book your Simply Outdoors marquee wedding View our online brochure for full info here email – sj@weddingfestivalcompany.co.uktelephone – 020 3281 1070mobile – 07909 337 016 #LetsCelebrate​
The Role of The Celebrant
Hey hey everyone, slightly different blog post, we want to give you some knowledge on a key part of our festival weddings, the celebrants. Who is the celebrant I hear you ask?Well get ready to be educated! A celebrant is often defined as someone who is certified in performing a rite, in our case weddings!The great thing about a celebrant is they tailor make the ceremony to the personal life of the couple, it's an alternative way having of your service. Especially if perhaps you and your partner aren't religious, it's the perfect way to send you on your way to the married life! Some may not know but the exchanging of vows and rings isn't technically the legal part, and is solely ceremonial. The legal shebang is that you must sign a pretty important piece of paper (aka a marriage license) in front of an authorised person to make the marriage official. How we see it is; save the paperwork for another day, making your only worry to be your next drink choice! A popular choice amongst our couples has often been a registry office, or perhaps a church, the choice is yours! So how it works.....head on down to wherever you choose either a day or two before the big day, or if you'd prefer, you could do it the day after (although do consider the mighty hangover). We like to look at having the official ceremony on a different day as a hugely exciting thing – it allows you to celebrate with your nearest and dearest, before/or after you party the weekend away with the rest of your family and friends! When you've met the celebrant of your dreams whether this be in person or over skype, they will really get to know the ins and out of you and your partner. When it comes to the celebrant officiating the story of how you two met, it can be shaped to however you wish; this may be the adventurous story of how you two met or keep it as traditional as you want. The most amazing thing about the celebrants is that you can add in personal touches to the ceremonies to suit the couple to be. One of our fave weddings this season was witnessing Sarah & James' blessing, where their cutest moment of the day was them and their children each adding a hand print to a canvas - something that they can now treasure forever * idea now stolen for our future weddings! * Another highlight, was Phill & Laura's wedding, where they both previously wrote letters to each other that they would open on their 10th anniversary along with a bottle of wine to enjoy alongside! So, feel free to pick your venue wherever in the world you want and a celebrant can conduct your ceremony! Love Esme and Lauren xx Contact us now to book your Simply Outdoors marquee wedding View our online brochure for full info here email – sj@weddingfestivalcompany.co.uktelephone – 020 3281 1070mobile – 07909 337 016 #LetsCelebrate​
Emma & Lee Woolstock Festival
TWFC crew arrived back at it's birthplace, Pinkmead Farm in Botley, where SJ herself got married and created the first ever festival wedding! This time though, we were here for the 4 day marriage extravaganza of the lovely Emma and Lee.Our longest festival to date kicked off with our guests arriving with their family and friends to move into their luxurious bell tent homes for the weekend! After getting themselves settled in and acquainted with their new surroundings our bar was officially opened for business – huge cheers were raised to the fun-packed weekend ahead! Dinner time was soon upon us with the smell of fiery fajitas cooked up by our master chefs travelling through the festival site. As our guests tucked into much needed grub singer-songwriter extraordinaire, Dan Eagle, serenaded the eager crowds with some sweet tunes! After some glorious singalongs last orders at the bar were called, to ensure there weren't too many sore heads on the morning of the big day! As the Wed Fest Crew were adding the extra gorgeous flowers from The Flower Girl to blessing area, guests were enjoying their breakfast and some well needed coffee to soothe their heads! With the sun shining and the guests as looking glam as can be we were ready and waiting for the bridal party to make their grand entrance. Lee and his brother enjoyed a last minute tipple before making their way down the aisle to wait for Emma! In true festival style Emma made a grand entrance in a stunning old school VW Campervan, provided by the brilliant folks at Vinnie's Vintage Vehicle! Their blessing was led by close friend Jim who had the guests roaring with laughter as tales of Emma and Lee's romance were recounted. After the special two made their vows official, the sweet tones of one of our favourite performers, Just Millie, sang out the Turtles' classic song Happy Together as bride and groom made their way through the crowds and were showered with confetti. Just Millie then headed straight for our outdoor stage for more of her acoustic gorgeousness. The glorious sunshine meant our fab guests were out in force cheering her soulful tunes and catching some long overdue summer sun lounging on straw bales. With wine on the table and their food ready to be served, it was time for the guests to be seated in our Big Top marquee! A major shoutout is deserved for the creator of the seating plan and all the decorative chalkboards! With bursts of colour everywhere and some ingenious use of old CDs this was such a unique and artistic touch to the day! Our guests were treated to not 1, not 2, but 3 delicious big pan favourites! The lucky devils had a choice of our famous paella, fiery chicken fajitas and a flavoursome chicken curry! As guests tucked into their meals, prosecco was popped and poured ready for the speeches; we couldn't wait to hear them! And boy did they not disappoint – Lee gave a heartfelt and tearful (on his part) message to his new wife and their family! We do love a sensitive soul that is in touch with his emotions – we salute you Lee!Next up on our main stage were the incredible Electric Eden! They stormed the stage for a fiery set of banging covers, getting all our guests up on their feet! Something else that got them moving was the Cocktail Happy Hour in our Bollywood Bar! Guests could sip on freshly made cocktails, created by our own team of master mixologists! The cocktails were designed to be unique to the day and our gorgeous couple with names such as;Woo-WoolonEmma-retto SoursSex in a TentPina Co-Lee-daLove and Marriage Mojito The guests lapped them up throughout the night!A face painter then took over our Bollywood Bar, decorating the faces of the guests – some with more extravagant designs than others! We love having face painters for our events, it really helps to add to the festival vibe – and who doesn't love a bit of glitter?!? Now for a part that we all love… CAKE! This time served from Mrs G's beautiful Vintage Van, guests could indulge in scrumptious cakes, washed down with a proper cup of tea or coffee – very British indeed.It was then time for Remedy Sounds to take to the stage and what a set it was – if we weren't fangirling him enough on events before, we sure did now! He really got everyone going and even created the guests their own song, using their favourite object of the day… those whistles! TWFC crew certainly lost some eardrums in the process… One of the most memorable moments of his set was definitely the dance off – winners decided by the bride and groom of course! Apparently Strictly hasn't requested any of the guests to be on the next series – shocking isn't it?The Grooveline's set then commenced with the first dance! Their performance was unforgettable with catchy covers aplenty. This is the first time TWFC have heard this band play this season and we're now hoping it won't be the last as they were absolutely fab. If we weren't being British enough from our vintage tea party van, we certainly would be now, when it was officially time for the Fish and Chips, a firm favourite of our guests! They were served with fluffy chips, proper mushy peas, tartare sauce and lemon wedges – gloriously scrumptious. Although a lot of us are now are suffering with mild obesity, we wouldn't take it back as that food was just so damn good! The fire pits were then lit for the first time, ready in time for S'mores and the second Happy Hour of the Day. Another happy hour I hear you say?! What can we say, we like to treat our fantastic guests! At one point, Emma became our trusted mixologist, where she creatively improvised with ingredients and generated a snazzy concoction, attemping to make her fave cocktail - a cosmo. We were all pleasantly surprised and would therefore love Emma to work with us full time as our Mixologist – what do you think Emma?! Congratulations to all of our guests, as by the end of the busy hour, they successfully managed to rinse us dry of all our cocktail booze – what an achievement. It was then time for our headline act, Big Town Boppers to really rock the night away! This REALLY felt like a full-blown festival when watching the band and the guests dance the night away non-stop to their bangin' tunes – who needs Bestival?! With cocktails in one hand and a toasted marshmallow (or seven) in another, the guests were anticipating the long awaited silent disco. With headphones on and music blaring, it didn't disappoint. All of us here at I Do also joined in, as the playlists were totally infectious and impossible to not boogie to!As if that wasn't enough, the midnight snacks were served in the form of Dirty Burgers and Cheesy Chips - thoroughly enjoyed by all, particularly TWFC crew! And no we did NOT have four huge helpings of the cheesy chips… With full belly's, dizzy heads and sore feet from dancing too much, it was the perfect end to a perfect night as the guests stumbled back to their bell tent village for some needed shut eye before another fun-packed day ahead!The morning of day 3 certainly saw some sore heads; the only thing for it was our WedMary's, reviving them ready for the sports day soon to come! That's right…a SPORT'S DAY the morning after an incredibly heavy night – what champions they are, we certainly couldn't have done it!! And what a laugh Sports Day was! Team Bride vs. Team Groom certainly amped up the competition but there could only be one winner… it was of course the girls in Team Bride! Special mention to the full on battle of Tug of War, in which the girls shocked everyone and reigned victorious! Well done to Team Groom as well for being such good sports (even though you lost). Mr Charlie commenced the afternoon's music, some much needed chill time for our guests who basked in the sunshine. Whilst the adults lounged around recovering, the kids never seemed to leave the bouncy castle, which was undoubtedly a massive hit throughout the entire weekend. Our famous Hog Roast was served to the sounds of the Racketeers bringing the party to life…again. TWFC seriously don't know how the guests managed to start drinking again – hats off to the gentleman who started at 10:30am with a double vodka coke! Our final headliner of the whole weekend was The Underdogs, who were personally recommended to us by Emma and Lee; their tunes were enjoyed by guests whilst they sipped on yet another 2-4-1 cocktail! And with cocktails means snacks are in order too, this time in the form of Cheese and Ham Toasties and Cones of Chips. They were perfect for the evening and finished off once again by our buzzing Silent Disco! Thanks so much to Emma and Lee for having us, we had a blast and won't forget you guys in a hurry! Love Chloe, Lauren, Katy and EsmeXxx Contact us now to book your Simply Outdoors marquee wedding View our online brochure for full info here email – info@weddingfestivalcompany.co.uktelephone – 020 3281 1070mobile – 07909 337 016 #LetsCelebrate​
Kate and Liam's Wedding Festival
Beginning my placement here at I Do, this was my first event – and what an event to start on! We headed on up to Kent, where it was all hands-on deck to ensure Kate and Liam's vision was created perfectly for their big day. For the entire weekend, the bride, groom, and most of the guests stayed in the luxurious Great Higham Barn – a charming, country cottage, with the perfect mixture of modern and traditional decor. It was safe to say the wedding party would never suffer from boredom at the weekend, with there being a multitude of leisurely activities to choose from: a dip in the wood fired hot tub, a swim in the outdoor swimming pool, or even a game of tennis on the tennis court. It was truly the VIP lifestyle for these guests! And then Saturday was upon us. The sun was shining, the prosecco was being popped, and after getting all glammed up, the guests began heading on out of the barn for Kate and Liam's special day!Starting the day off with refreshing Gin and Tonic welcome drinks, the guests chatted and mingled, along with acoustic live music, adding to the excitement of Kate's impending arrival!When everyone had filtered over to the picturesque woodland blessing area, the wedding was well underway! Guests sat on the straw bales, eagerly trying to catch a glimpse of the blushing bride. One by one, the bridesmaids would make their way down the aisle, eventually followed by the bride herself. It was then confetti galore as Kate and Liam made their way towards our 'Pimp Your Prosecco' station, for their first celebratory drink as Mr and Mrs Evans! The bubbles were flowing, the delicious canapes were gobbled up, and it was then time for the long-awaited speeches. Some hilariously embarrassing just as they should be, some incredibly heartfelt – it was the perfect mix! After stomachs had been filled to brim, the evening got into full swing. Tom Martin started his acoustic set, the outdoor games were set up for the kids (we'll pretend the adults weren't just as, if not more excited for them) and the wine was most definitely flowing. After the bride's bouquet was thrown (we had first aid kits ready for any brutal shoving from the women at this moment!), everybody then flocked to get their ice cream cone from Cole and Son's trailer on wheels. And then it was pizza time! It was a massive hit with our guests, using our wood-fired pizza oven to make delicious homemade pizzas with whatever and however many toppings guests wanted. The party really got started when, along with the DJ, our band hit the stage following Tom Martin's fantastic set (which gave him a multitude of groupies, fangirling over his incredible voice). Big Macs Wholly Soul Band did a fantastic job at getting the guests up onto the dance floor – and once they were up, it was hard to get them off it! There was an initial panic for the guests when the music stopped at midnight, worrying the festivity was over. However, we proved that the party had barely even started until the silent disco commences! Thank you for allowing us to be part of your special day Kate and Liam, and huge congratulations to the both of you. It was such a fantastic day and one that none of us will forget anytime soon!Lauren xxxx Contact us now to book your wedding festival View our online brochure for full info Email – info@weddingfestivalcompany.co.ukTelephone – 01329 448280 #LETSCELEBRATE
Laura & Phil's Wedding Festival
We headed back to Romsey's Hill Top Farm, exactly a month later since Angus and Sinead's for another fabulous wedding, celebrating the marriage of Laura and Phil. The WedFest Crew arrived early on Wednesday to transform the field into the perfect wedding festival setting all in preparation for our guests the arrive on Friday. Phil, the Groom-to-be, came to the site to add the final magical touches. Mr Charlie played at the evening soiree (aka party!) whilst the guest tucked into good old British fish 'n' chips. Cue bed-time. Guests started to arrive early at 10:00am and were met by Alice in Wonderland's Mad Hatter who towered above. Guests received personalised lanyards by the lovely WedFest girls. The cakes began to roll into the Vintage Tea Party tent for the ultimate Great British Bake Off, later that afternoon. The morning flew by and the blessing was soon upon us. Phil, suited and booted, eagerly waited for his blushing Bride who soon arrived in a magical horse and cart. As all guests were upstanding, Just Millie started to pay 'A Thousand Years' by Christina Perri as Laura and her bridesmaids walked down the aisle. Lisa the Celebrant told a beautiful story of how Laura and Phil began their Journey of Love. The letters that Laura and Phil wrote to each other, to be opened on the 10th Anniversary was a beautiful touch, which cast tears across the whole of the room – including all of the WedFest crew. The couple walked down the aisle under a confetti shower to Tom Martin singing their chosen song of 'Highway to Hell' – which is one we haven't heard before!! After the infamous WedFest Chicken and Chorizo Paella, The Great British Bake Off tent opened and the judging commenced. The hard task of judging the tremendous choice of sweet goodies was given to Laura and Phil! Some personal favourites include the Beauty and the Beast iced Gingerbread window, the layered cake, the lemon drizzle cake and the amazing unicorn cupcakes!! In third place we had the white sprinkles cake, the second place was the themed gingerbread. The final winner was the lemon cake with white roses, it was a fluffy as a cloud (never had a cake so good- sorry grandma). The magician worked his magic round the guests and had them in awe from his outstanding capabilities. From our music line-up, next was Remedy Sounds who was very interactive with the crowd as he showed us how to use his loop pedal – where he works his beat-boxing magic. There was a really special moment where we got to hear Laura's dad's speech was played through the speakers and touched the hearts of all who listened. Unusually but hilariously, the maid of honours gave a speech - which described a slightly different version of Laura and Phil's love story to how the celebrant told it! Phil took on the challenge of riding the rodeo bull and managed to hold on whilst we got this amazing snap! The newly weds, finally had a second to themselves on the dance floor, for their first dance to 'Book of Love' Peter Gabriel. The three-tier salted caramel wedding cake was cut by a replica of Frodo sword to the Beauty and Beast song – 'Tale as Old as Time'. Another addition to our music line-up was the Day of the Rabblement which was a refreshing country sound to the day. Followed by the appetising Hog Roast - It was a great hit once again! The nerve tingling fire act amazed the crowd with the mesmerizing fire breathing!! All guests and WedFest crew watched on in bewilderment. Our headline act was the Smiley Campbell Band who brought everyone to the dance floor for some feel good hits! Not long after, all the music was silenced for the breath-taking firework display for the happy couple to watch on as husband and wife. We hope you all had the best festival wedding! It is definitely one for the books – we wont forget this one! Congratulations to Laura and Phil and we wish you all the best in your married life. Esme and Katy Xxxx Contact us now to book your wedding festival View our online brochure for full info Email – info@weddingfestivalcompany.co.ukTelephone – 01329 448280 #LETSCELEBRATE
Angus And Sinead Wedding Festival
The end of June could only mean one thing – the return to Hilltop Farm in Romsey, one of our most picturesque venues for the Wedding Festival of Angus and Sinead. It all started on Friday 29th June with a visit from the Bride and Groom to check out their finished festival site, as guests were soon to arrive. TWFC crew had been hard at work over the past 2 days building the site and adding all the last minute magic touches! The happy couple-to-be looked ecstatic as they approached the Bollywood marquee with it's fully jewelled out interior! The next thing we all knew, guests were arriving and moving into their new homes, the fully decorated glamping village, for the weekend. As the bar opened, and Mr Charlie started to rock n roll, more guests started to arouse from the bell tents to enjoy the rest of the sun-soaked evening. Our awesome chef cooked up a BBQ storm for all guests to enjoy! We laughed and danced and before we all knew it was time to hit the hay in preparation for the big day itself. We love having guests on the site the night before the wedding, it's wonderful to feel the excitement growing (and to see a little bit of prosecco flowing!). We made sure the bar was closed at 10pm so that everyone could make the most of some beauty sleep before the big day!Friday flew by and Saturday was suddenly upon us. Guests were waking up to the beautiful sounds of the outdoors and the smells of the breakfast cooking. While guests were making, themselves glam using the necessary 'glam tent', the WedFest Crew made the final preparations to the festival site. We made sure everything was pristine and perfect for the awaited arrival of the Bride and Groom, who choose to enter in style! Angus of course chose Terry the Tractor to escort him to the blessing area, looked upon by his amused guests! While Sinead was escorted in by her father in a VW Bug convertible! It's fair to say that Sinead took everyone's breath away when she began to walk up the aisle towards her blushing groom. We were so thankful for such a beautiful day for this gorgeous couple to exchange captivating and emotional vows. We spotted a few tears as Mr and Mrs Barcroft walked back down the aisle under a shower of confetti as husband and wife. WedFest Crew ensured all guests were topped up with Pimms, the perfect summer drink and Prosecco. Our head chef Joe was already busy in the catering area preparing Roasted Pork with all the trimmings as guests listened to the mellow sounds of the acoustic guitar player, Tom Martin. As the lunch came to a finish, the speeches commenced. One of our highlights was the dramatic, hilarious speech from the best man, James Regan. He had the guests along with the WedFest Crew in tears as he told un-censored stories of the Groom! In the dazzling sunshine, Angus and Sinead had their first dance outside, as a newly wed couple to their chosen song, Home by Ed Sharpe and The Magnetic Zeros. The vintage tea party tent had a beautiful selection of homemade cakes, which were sampled and enjoyed by all guests throughout the afternoon. A big hit was the carrot cake made by Tina Cooke, as it all disappeared with only a few crumbs remaining! The sun was shining and so Remedy Sounds, Rufus Return and Just Millie played on the outdoor stage for everyone to enjoy whilst soaking up the sun! How yummy was the paella?! Chef cooked up a cracking paella for all guests to dig in to and re-fuel themselves to dance the night away to the fabulous Smiley Campbell Band. The drinks were flowing, the music was pumping and the dancing shoes were in full swing. The night carried on into the early hours as everyone partied to the Wed Fest's famous silent disco. As the night closed in and the party wound down, only one thing was for sure, Angus and Sinead had had the most amazing Wedding Festival. Free-spirited fun, sun, laughter and dancing, and as all the last-standing guests stumbled tired towards their tents, the WedFest Crew stumbled towards their beds too excited to wake up early and hear everyone's stories and laughs from the day before! A big congratulations to Angus and Sinead, we were blessed with beautiful weather, amazing company and an incredible weekend. Thank you for letting us host your festival and we hope you enjoyed every minute of your weekend as much as we all did! Katy & EsmeXxxx Contact us now to book your wedding festival View our online brochure for full info Email – info@weddingfestivalcompany.co.ukTelephone – 01329 448280 #LETSCELEBRATE
We are the UK's only fully-inclusive Wedding Festival provider, delivering beautifully bespoke festival weddings for those seeking unique and long lasting nuptial memories
​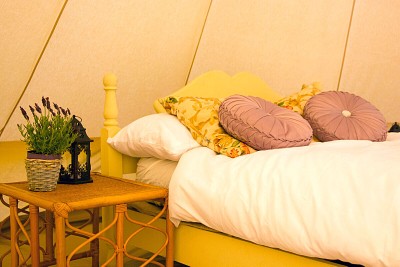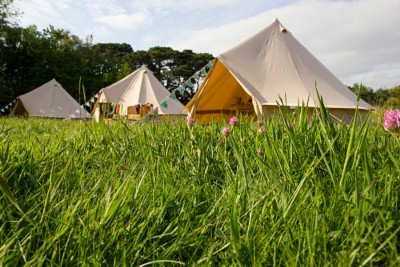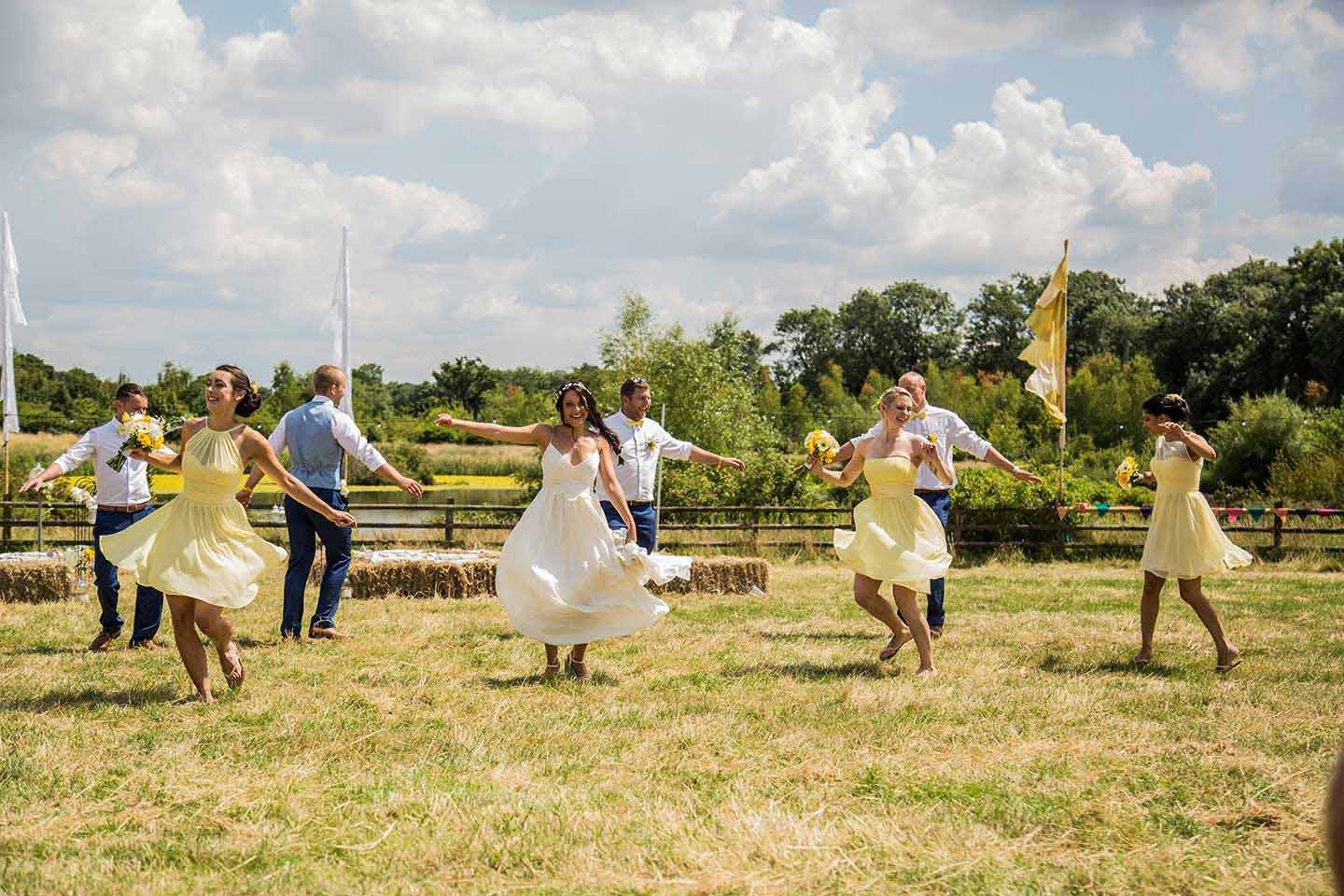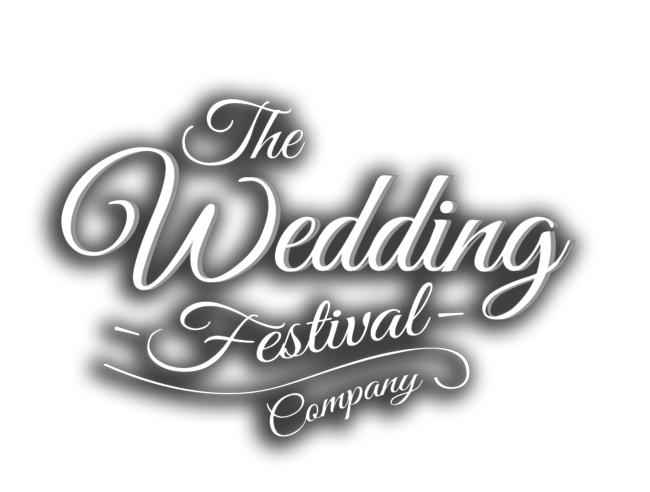 welcome to The Wedding Festival Company - home of UK wedding festival dreams
The Wedding Festival Company have built up a portfolio of hand-picked venues across the UK all perfect for hosting a festival wedding. We have exclusive rights over many of these venues and work very closely with the landowners before and after your event to continually improve the sites facilities and ensure that footprints and memories are all we leave behind.
Download the brochures below for a generic overview of the types of venues we offer.
Please note – those featured are just some of the venues available to us and we are happy to also work with a venue of your choice. Our team love searching for new venues, so if you have something in mind - simply let us know and we'll be sure to source the perfect location for you.

​
Keep up to date with everything in our Festival Wedding world via our blog below.

​
Welcome to our gallery, have a look around and step into our world of dream festival weddings

​
welcome to The Wedding Festival Company the home of UK wedding festival dreams
Take a look at a few of our favourite venues Want to take your Event to the next level?
Exclusive private venue sourcing and booking
Luxury marquee hire
Beautiful outdoor ceremonies
Luxury glamping services
World-class entertainment booking
Full sound, stage and lighting solutions
Personalised festival wristbands and lanyards
Taste-tantalising street food festival catering
Luxury formal outdoor catering
Festival bar hire
Themed cocktail bars
Inflatables
Pop up photo booths
Bespoke prop and décor design and hire
Giant festival flags
Large group travel arrangements
Offsite accommodation
Children's arts and craft tents
Pony rides
Silent disco
Full event management and staffing
​
Of course, anything is possible in the world of festival weddings (just try us!)
Do you want a standard wedding or do you want something different, that friends and family will talk about for years to come, a beautiful and unique celebration that is truly yours forever?
​
LUXURY WEDDING RECEPTIONS
In conjunction with luxury outdoors caterers The Swine Waiter, we have developed a luxury package for those seeking a more formal approach to their marquee wedding reception. Bringing the elegance of a stately home wedding into the boundless beauty of the English countryside, The Simply Outdoors package provides a fully-inclusive solution for couples wishing to organising their own boutique outdoors wedding reception celebration.
Exclusive venue sourcing
Vintage pole marquee hire – fully furnished, decorated and lined
Extensive prop, décor and lighting hire
Welcome drinks package
Luxury 3-course wedding breakfast – incl all service staff and table ware
​
Fully-licensed bar
Set evening meal
All supplier booking and liaison management
All amenities
Online rsvp management
​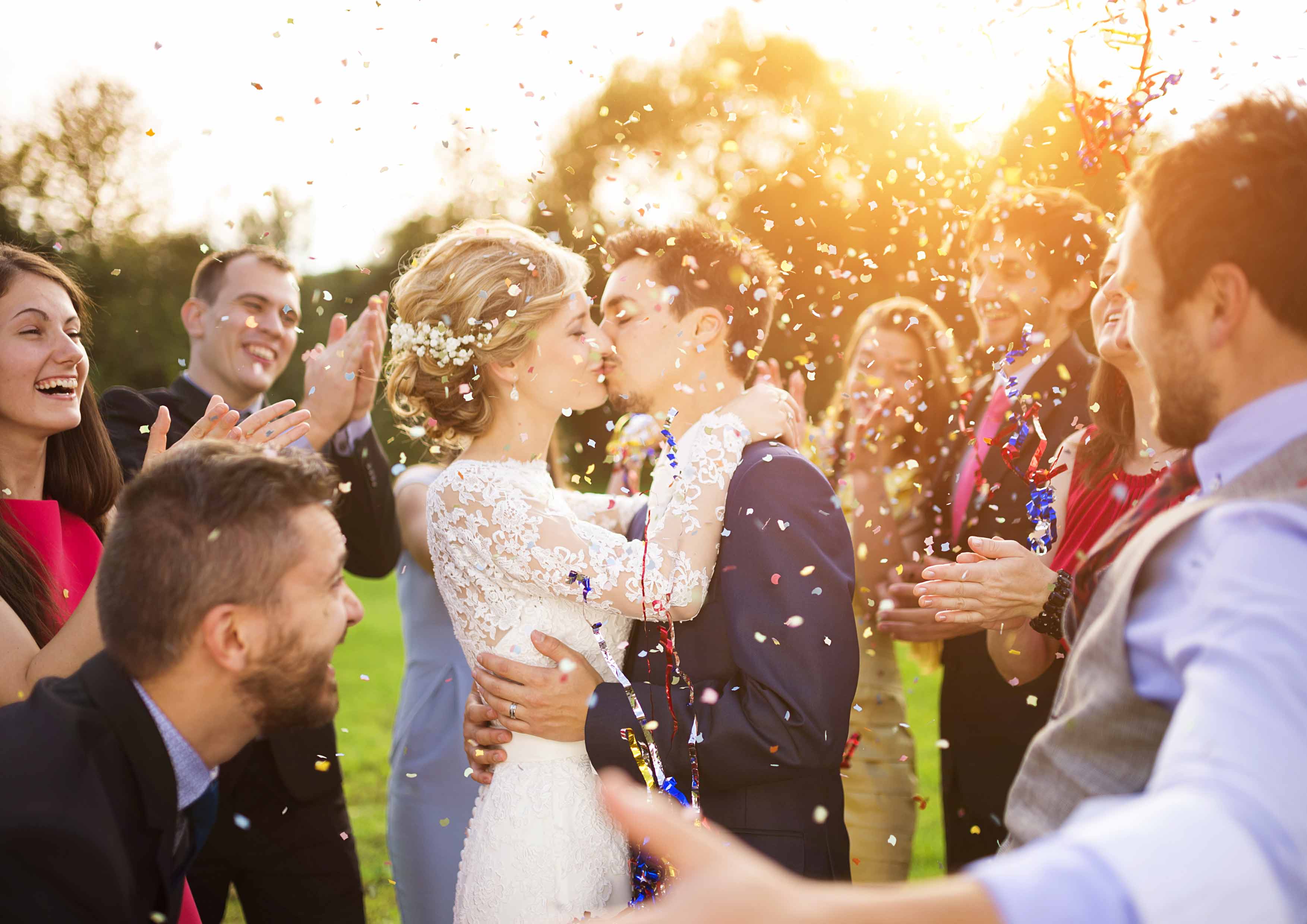 Wow your guests with a weekend long wedding celebration they will never forget!​