Welcome to the home of The Wedding Festival Company, part of the 'I Do Festivals' group. We deliver beautifully bespoke festival weddings for couples seeking unique and long lasting nuptial memories.
The focus of The Wedding Festival Company is our bespoke wedding planning, design and management service where together, we tailor make your dream outdoor festival wedding for you.
'Do you want a standard wedding or do you want something different, that people will talk about for years to come,
a beautiful and unique celebration that is truly yours forever?'



​
We offer a tailor made bespoke festival design and management service for our clients. This simply means that we become your design partners and offer expert advice and guidance on designing every aspect of your wedding festival from the venue hire down to the confetti colours.
With our unrivalled selection of boutique entertainment options, mouth wateringly tasty festival catering services and stunning festival flags, bunting and prop services, we will make your dream wedding festival a reality.
We pride ourselves on supplying at least eighty percent of everything that is required to deliver first class festival weddings with a difference. The beauty of this is that firstly, you don't have to worry about sourcing suppliers yourselves and lastly, we are not relying on third party suppliers. Here at The Wedding Festival Company, every bespoke wedding is planned with meticulous attention to detail ensuring that you can cherish your day with your nearest and dearest and not have to worry about planning or running an event.
​
Bespoke Wedding Services ​
We offer a tailor made bespoke festival design and management service for our clients. This simply means that we become your design partners and offer expert advice and guidance on designing every aspect of your wedding festival from the venue hire down to the confetti colours.
We pride ourselves on only working with suppliers who share our values when it comes to delivering excellent service with meticulous attention to detail. This means that you will never have to worry about the quality of any service you book with us. We have spent years building up our extensive range of contacts within the industry and due to the amount of events we run each year, you can be sure of the most competitive rates on the market.

​
I love getting an enquiry from a Groom-to-be, there is something I can't really put into words about it, just makes me warm and fuzzy inside. Matt was and as we have come to know him, still is, Mr Enthusiastic. However, I don't think that it is possible that he could have been more enthusiastic about anything more than marrying the beautiful Kylie. These two were just born to be together as those of you that know them will vouch for! Initially they wanted a central London location with street food stands and live acts on all day. However, not sure their 200 guests plus could have all camped in central London, so they got hold of us and we talked through venue options. In the end, they opted to bring their family and friends down to our Romsey venue for not only a day, but a weekend away in the beautiful Hampshire countryside. They were a scarily relaxed couple, the brief, " We would like food, a lot of food and when we say a lot of food, think of a huge amount of food per head, and then triple it, our friends eat…a lot. We would like a fully stocked bar with great beer, prosecco and shots, lots of shots, in fact we have a Jager machine we will gift you, our friends drink…a lot. We really want some fantastic bands on that we can all party to day and night, our friends like to party, they like to party…yep you got it…a lot"! So there it was, the brief in full, no really it was. The rest of course came as we went along the planning journey of which we sincerely loved every moment of, but these guys were just too cool foe school! I remember asking Kylie what her thoughts were on festival flags colours, her answer, " Colorful". You know that your couple is loved by their friends and family when they get as many favours done for them as these guys did. One of these being their very own Grad-Fest brew! Their good friend Senan is a brewer and had made a signature IPA as part of their welcome drinks for the guests. To note just a few other favours, their friend Steve was the videographer for the day and created an amazing 1 second video montage, Neera made the wonderful chapattis everyone scoffed down with their curries, Jeanette who baked the most glorious wedding cake with Matt and Kylie on top, (not literally) Matt L for the pickles, Dan for the website and boards, Kylie Mum June collected pieces of bunting that had been made by guests and stitched them all together, Joe concocted the much needed Bloody Mary's the morning after! These bloody Marys were so damn good we've actually taken on the idea for future wedding festivals and calling them 'WedMarys', clever right?! There were so many other lovely nice touches created by their family and friends, sorry if I have missed any of you out! As expected Matt and Kylie's blessing was as unique as the both of them. Kylie arrived in a beautiful vintage VW Beetle owned by the lovely Bazz, with their guests clapping and cheering to greet them in true Wedfest style. After I had re-arranged Kylie's garter, not often I actually put my hands up a bride's dress, she stood up donning her vintage gown, so I could really get a proper first glance at her. To be honest, she is one of those girls who could have turned up in a bin bag and still looked stunning. As it happens, she didn't and I have to say looked like something that had just stepped out of a 1950's movie set. The blessing area at our Romsey venue has the most idyllic back-drop with an arch made out of intertwining birch all set in front of a woodland area, the perfect setting for this beautiful wedding. I walked the bridal party down to the first archway which had been decorated in foliage and flowers, Kylies and her Father eyes were firmly on me waiting for the signal. At this point I am really glad I had my sunglasses on, as to say I had welled up, would be an understatement. The guests were now silent in anticipation too get a good look at the blushing bride. The signal was given and off they went down the aisle, just as practiced, to a stripped back version of Sweet Female Attitude's 'I'll Bring You Flowers' performed and rearranged by the incredible Just Millie, the couple are huge old school garage fans so it just made sense to have this little touch on their wedding day. Matt cried (in true Matt form) from the moment he set eyes on Kylie - I think that was maybe the fourth time he'd already cried that day? Their celebrant - a good friend of theirs Shaun - led the ceremony, quite frankly, he was legendary and I think he should take this up for a living! The ushers, Craig Livingstone and Charlie Beety, were on hand with a bottle of prosecco to keep topping up the HUGE hip flask they had brought Shaun to calm his nerves. I mean look at the picture, when I say huge I mean huge, it had everyone in stitches. No ordinary wedding song or hymns here either folks, they had everyone upstanding to sing none other than Bob Marley's 'One Love', the whole thing was just magical. I think the ceremony went on for about twenty five minutes and most of us cried for at least fifteen of those. In fact, I still cry when I watch the video outtakes now, straight up! Dan eagle sang a cracking rendition of clean bandit and the whole blessing could not have gone any better, it was everything it should have been, a perfect ceremony to seal these two love birds together even more. The Line-up for the day, other than food and more food, was quite incredible with back to back artists and bands from the moment the blessing ended until 11pm that night. The music kicked off on the Haybale stage by the gorgeous Just Millie followed by Dan Eagle, both playing a mixture of their self-penned numbers and covers. They are both incredibly talented musicians who know how to entertain and really get a party started. We are always over the moon when they confirm another wedfest gig for our couples. Now try to imagine, just for a moment, now that I have started to describe the couple in some detail what their first dance was. Actually, forget that, you will never guess and neither will you guess what happened during it. The Lovely Lizzi, another fantastic friend of theirs was totally on this along with the bridal party. So let me set the scene, the couple are introduced and the Baywatch theme tune starts to play as their chosen song. Lovelingly they look into each others eyes as all of the guests gather round to oooo and ahhh over the newlyweds and then this… Yep, you are not seeing things, we stormed the marquee with over a hundred blow up inflatable floats Baywatch style and the guests went wild! That was different eh! You know how we like to embrace our couples individual ideas, that definitely happened! Next up was RemedySounds, this guy has played every single one of our festivals to date, not only is he massivley talented but he gets the party started like nobody else can, and today was no exception. As the evening drew near the music moved inside with The Butterfly Collective driving mod sound to the main stage with killer tracks from The Who, Weller, The Jam, Small Faces and more. These guys know how to party, they like to party, so they were certainly a perfect band to have on second billing! Friday I'm In Love as we first knew them headlined the event. Now, a little word on the headliners, when Kylie and Matt first told us about them, we were all a bit confused, so when we found out they going to be performing at Glastonbury, Si and I just had to go and see for ourselves. Their style is 'Masseoke' which -if you haven't heard of it before - is karaoke on mass basically. From the moment we saw what they did to a crowd, we were one hundred percent convinced that they were just the perfect combination for the headlining act. They perform all the big classics that everyone wants to hear after a few drinks, but also there's a huge screen on stage with all of the words on that means the crowd can sing their hearts out along with the band. So although initially we were not quite sure, we were sure as hell proved wrong, they rocked! Matt and Kylie have a love for Dirty Dancing, the film guys, stop your minds wondering! Of course the classic signature track "I've had the time of my life". So much so that on Kylie hen weekend her girls surprised her with a group lesson for them all to learn a dance routine to be played out on the big day. Girls, you did not disappoint! From the moment I heard Masseoke start to perform this, I knew your time had come! But were you going to actually do the lift, there was a big bit of me that wanted to run in and say nooooo, don't drop the bride! But you had this didn't you girls! It was nothing short of spectacular! Then you only went and upped the anti by lifting Matt! As if running in with floats wasn't enough, this happened and it was epic on every level! I feel we need to talk about food a bit more, one of my favorite subjects for those of you that know me. Ok are you ready for this?! Burgers, chicken and chorizo paella, fish chips and mushy peas ( none of those garden peas in sight, pointless small green things nobody eats) Indian chicken curry, hog roast, and cheese toasties. Ladies and gentleman and the good people of Grad-Fest, that was 1450 portions at one wedding. Ok they were half portions, but to be honest, we don't really do half portions. Matt and Kylie were right, you like your food. On top of that we had the Great British bake off tent open and the cakes were being eaten as quickly as they were being delivered. I am not sure how you all stay looking so mighty fine. But I feel I should congratulate you all and off course The Street Food Catering Company for quite simple a remarkable effort! A huge part of Kylie's life is the volunteer work she does for Radio Lollipop back in London, so this was also very prevalent on their wedding day. Guests were asked to donate anything they could during the day for the street food and the final figure was a whopping £220.20. In the months running up to the big day, Kylie had planned a little prank on Matt, pulled off with help from the Wedfest crew of course, Matt's beloved old flip flops (that Kylie hates by the way) had gone 'missing' from their house in London, but where on earth could they have gone…?! Well, have a look at the picture below…haha, love it! Matt was ecstatic and spent the rest of the wedding wearing them, much to Kylie's dismay! Following on from Masseoke the silent disco started in full swing, three channels of music being played into the small hours with guests dancing all over the venue from the marquee over the camp fire and fire pits which were roaring. Grad-Festers, what can I say? You certainly knew how to party, you were all absolutely beautiful people and we enjoyed hosting you all so, so, so much! Thank you for being such a lovely group of people, Matt and Kylie are very lucky to be surrounded by so much love. Steve, your video's have been fantastic, you are also a legend and we really hope to work with you again Matt and Kylie, thank you so much for choosing us! You were a total dream to work with and we were so happy to be part of your big day. I think it's safe to say it now….We have a Grad-fest baby on the way! Congratulations guys, we are all so happy for you! Love out The Wedfest Crew xxx #LetsCelebrate Watch the video here​
Emily and Nathan's wedding venue in Botley hold as sentimental place in our hearts here at TWFC. Our very own SJ and Simon tied the knot here at their very own wedding festival a few years ago. In fact, it was on this very site where they masterminded the idea for our company. Needless to say we absolutely adore working at this venue so we were especially excitable for Emily and Nathans day! Emily and Nathan's wedfest was what we call a DIY wedding festival! Put simply, that means that they brought in a strong crew of their own friends and family to help put together and take down the site alongside our team! Putting on a festival of this scale is A LOT of work you know and often even our own couples aren't aware of how much goes into the build until they arrive on site the night before. One of our favourite parts of this job is to see the budding couples' eyes light up when they see their venue all ready and decorated for the big day. Emily and Nathan's crew were awesome and all worked so hard! By the evening of the first day we were well ahead of schedule, something that can often be a rarity for us! By the second day of site build we had the main structures up and decorating was set to commence. We just love adding our creative flair to proceedings and it's this magic that truly transforms a field into a festival! I was really impressed with how the site was looking and as I added the final touches to the locations of the festival flags it gave me a good moment to reflect on how truly stunning our Botley venue is. I've got to admit, every single time a couple of ours gets married a tear (or two) is shed by me, however this blessing made me cry like a baby due to the fact that Emily walked down the aisle to none other than the beautiful 'at last' by Etta James, a song that I've always fantasized over having at my own wedding, it was a beautiful moment. Oh and this was just after she had arrived in true festival bride style in a vintage olive green VW camper van, we really do have the coolest brides, even if I do say so myself. Emily's dad sadly passed away earlier in the year and as a tribute to him, Emily and Nathan decided to name the bar 'Pete's Bar' in his honour. We had two local ales on draft for them from Flower Pots Brewery as Pete was a big real ale fan, they even got a beautiful hand drawn sign made as you can see below. It's the little personal touches like this that really make every wedding festival different. A field and marquee provides you with a blank canvas for your imagination and adding your own touches and personal memories and photographs really can make all the difference. It's your personal wedding festival and we had certainly made Emily and Nathan's theirs. Of course, with the help of their hard working crew (and ours) As the night drew in and the sun started to go down our magnificent cocktail waiter Joe arrived, cocktail shaker and muddler in hand! This was actually the first time we'd been requested to offer cocktails at a wedding but boy did it go well, we even managed to take five minutes out ourselves and enjoy a mojito, I tell you, after three 18 hour days in a row those mojitos tasted heavenly! The cocktails went down so well that we've now decided to make BollyBar into a travelling cocktail bar outside of wedding season, I mean just look at the picture below, it was just meant to be right?! Those stunning ethnic throws may be hard work to hang up but they are a joy to behold. Try taking a moment to relax on those hand painted beds too, the perfect chill zone for a mid afternoon nap ;) To stick with true untraditional wedding festival style the couples cake was made up of lots of mini Colin the Caterpillars as well as several larger ones, it was true childhood nostalgia and really did make us giggle. The unconventional is what we strive in here at TWFC, who wants to be normal?? The lovely Tom Martin kicked off the music for the day, his vocals are always on point and today was no exception, everyone was starting to get in to the festival spirit straight away. The weather was absolutely stunning also so we got Tom to perform on the hay bales outside the main tent. The Hay Bale sessions we're calling them next year, weather permitting of course!! The sun was up, the Pimms was in full flow and the music was taking us through the day into the evening sessions. The Smiley Campbell Band took to the stage for our first evening session and it was the first time I'd seen them play at one of our events and blimey did they raise the roof. Lead singer Molly had everyone mesmerised with her big beautiful voice (not one you'd expect to come out of such a petite little thing), and the musicianship was just awesome, they were seriously rocking the disco vibes, much to my excitement!The live bands are what really make our events special, watching everybody slowly head towards the tent and start throwing their best shapes is always a day highlight for me! I managed to take 5 mins out to have a quick drink and watch the festivities (and the dancefloor) from a far. Our caters we're starting to prepare the evenings food, freshly prepared stone backed pizzas!! It was the first time we've had fresh pizzas made on site and all I can say is, I hope we find an excuse to have them at every event!! I like mine accompanied with a large dash of Tabasco sauce, how do you like yours?The sun was down and we were now in full swing into the evening entertainment, Molly was still throwing her shapes on stage and the stunning tent was now rammed with eager dancers, just how we like it the best!! I nearly got caught dancing myself at one point, unfortunately for me our bar was really busy by this point so I was tasked with re-stocking the fridges, Emily and Nathan's guests sure did have a good thirst, that'll be the dancing I guess! Another huge perk about this venue is the land is owned by the lovely Kings family who not only own the land and the equestrian centre on site but also a firework shop…and boy do they know how to put on a firework display. These guys absolutely smashed the firework display for Emily & Nathan, every time we thought it had finished another flash of light rocketed in to the air and had everyone fixated on the illuminated night sky. What a perfect finale (almost) to such a magical day. Ever thought of having a firework display at your wedding? I honestly couldn't recommend it enough!! Last but certainly not least came the silent disco and as always this got everyone on their feet for a good old boogie & sing-(or should I say screech)-along, with SJ rocking her cheesy playlist again and getting all the guests going. Sometimes when we first mention the Silent Disco our couples can be a little off put by the idea but if you have ever attended or been a part of one you'll understand just how much fun they are! The beauty of having a silent disco in a field is that you are not just limited to dancing in a room (or marquee). We had everybody up and dancing around the hay bales and the camp fires! Being careful not to get too close to the fires of course! It gets to the point every wedfest, where everybody is all danced and partied out! This is a perfect time to relax and reflect as the hardened party goers are still burning out their energy! The camp fires make an excellent place to sit and chat about how wonderful the day was and also a great chance for us to hear everybody's stories form the day! I loved sitting and chatting with Nathan and Emily's family and friends and hearing how much everybody had thoroughly been blown away by the day! It happens every time, it's just so hard to really explain what the wedding festival will be like until you are there. People always just expect a marquee in a field and get completely blown away by the reality of a fully functioning music festival! Same time next year? As the final stragglers stumbled off to bed and the camp fires were being extinguished I took one last look around at the stunning lights in the dark. What an absolutely stunning day for Nathan and Emily, the friends, family, food, fun, music, dancing.. I could go on forever. I really do wish we could so this every single day. The obligatory bacon baps we're served up for breakfast with the odd bloody mary being spotted for those with a slightly sore head before everybody slowly packed up their tents, or just left the behind if they we're lucky enough to be Glamping with us ;) For us then it's just the pack down to go, it's not as a depressing task as it seems when the day before was so spectacular. Another happy couple for us, I'll be keeping hold of this smile for weeks. Love out SJxxxxx #LetsCelebrate​
Ok, so there are certain brides that know exactly what they want, when I say exactly, Sarah Dack was absolutely no exception. As little girls, we all play in our school playgrounds taking it turn to be the bride, (I am talking duffle coat hoods over our heads using the rest of the coat to act as a veil). I am absolutely certain that from this age, the lovely Sarah had her plans and not much had changed! Simon took the original call from Sarah as I was out at a venue, from memory the hand-over notes were along the lines of…" You are not going to be able to get a word in edgeways, but this gal loves us and you are going to love her". The next few months we did however exchange a few thousand emails, not all wedding related, to make sure that Dackfest was the real deal for both Sarah and Chris. We met up for food tastings and prosecco which you must understand is obligatory if you are one of our couples. The weather leading up to Dackfest was slightly unsettled, but in true Wedfest style, when the Saturday morning arrived, we could not have hoped for a more beautiful stonker of a day. Thinking back, it may have even been the hottest day of the summer. Sarah and Chris opted for a set colour theme of dazzling white and yellow which complimented the venue perfectly. Every shade of yellow was chosen from the flowers, to flags, cakes, bridesmaid dresses, the table confetti, this was colour co-ordination at its best! I never did ask Sarah what colour underwear she was wearing, I am kinda hoping she had a yellow and white thing going on, but upon reflection, the girl was far too classy for that! The atmosphere was electric as guests waited in anticipation for the arrival of the bride. Chris and his groomsmen were extremely cool customers, totally taking the whole thing in their stride, all looking rather gorgeous I should add! Nick Myers, their celebrant, was in position and guests were asked to take their seats on the perfectly laid our bales, with an aisle of shepherd's hooks, lanterns and bridal flowers all overlooking a stunning lake with wait for it…. yellow flowers all over it! Nothing to do with us, it just happened. Of course, we did try to claim that the Wedfest crew had positioned them all perfectly. I don't think Chris and sarah actually bought into that one, it was worth a try though! The arrival of babe, aka Debbie Dack, Sarah's Mum, was quite a spectacular one! This chick danced the whole way down the aisle and then we knew it was only moments before Sarah and her girls arrived. Just Millie was playing gentle acoustic instrumental songs ready to start to perform for the bridal entrance. Then, we saw it, my faithful bug, being driven by Paul Buttaci (Sarah's Father) across the venue, it was her moment, everything she dreamt of, not a duffle coat in sight, just a stunning beautifully laid out venue ready for Sarah to wed her beau. The Guests all started to raise the roof as the bug drew closer, clapping, whistling, cheering erupted. I am pretty sure (Sorry Chris, I know you are super cool, but hey modern men and all that) that Chris was feeling slightly emotional and this point. To be fair, we all were! I will be honest, I do get planners rights, so I had seen Sarah's dress. But as she got out the car, we all stopped for just a moment with our jaws dropped. Now, all brides to us are beautiful, most people to us are beautiful, but by golly, this bride had it going on! A stunning combination of natural beauty and elegance stood before us and we were all speechless. Yes, even me, it happens, not often, but this is one of the occasions even I was lost for words. We did have a rehearsal the previous day, with her three girls, Sarah Dimes (Maid of Honour), Hayley Snishko & Siderah Shafak, named by me as the three amigo's who seamlessly got straight into position ready for the big entrance. Nick Myers asked everyone to quieten down and be upstanding for the bride as I moved everyone down to start of the aisle. The nod was given and Just Millie, who by the way has the voice of an angel, started to sign " All of me" by John Legend. At the precise moment, I backed away and off Sarah, and Paul (Dad) went on their walk down the aisle. The ceremony was perfect as the sun shone down on the couple as they exchanged vows and rings. All beautifully ended with Just Millie performing " Happy" By Pharell Williams as the couple walked back down the aisle to a bombardment of confetti, clapping cheering with a glass of prosecco to greet them at the other end! The line -up for the day was kicked off on our outside stage called the Haybale stage. This stage offers the chance for guests to relax in the afternoon sun, while being entertained by some of the South Coasts finest acts. Just Millie was very quickly transported over and she played a cracking set to open up the festival and set the scene for the day. Guests congregated around the couple to congratulate them while being served an array of canapes and sipping prosecco. Next up was the stunning Khaleda Brophy-Harmer leading the brilliant Day of The Rabblement who performed a mix of fabulous foot tapping English folk. Khaleda has the most enchanting, beautiful and memorising voice, backed up by Danny Harmer on the squeeze box, Sean Brophy on bass and Mac Brown on guitar. If you haven't heard these guys before they're an absolute must to check out. They are regulars on my play list because they are just simply bloody awesome on so many levels and really lovely peeps too. The Swine Waiter, who never fails to deliver served up what we call the "Swine and Dine" menu, crispy seasoned roast potatoes, slow cooked pork accompanied by fresh crisp salads. Tables were called up one at a time, each aptly named after a well-known festivals, to help themselves to this delicious posh nosh and in case you're wondering I did finally get that crackling that I was promised, thanks Ed ;) The speeches were everything they should have been, hilarious, warming and moving. Boys, you all did very well! Next on the line-up was up was one of our finest performers. Josh Clark aka RemedySounds, an absolute staple (even if we do say so ourselves) for any wedding festival, there really is no one who gets the crowd going as much as this guy. At this point we had moved inside of the marquee and on to the fully kitted out main stage. Now, it's become a bit of a Wedfest tradition when RemedySounds plays to have a bit of a bride and groom dance off, but what was about to happen will definitely go down as one of the finest Wedfest dance off's and there have been a few now! We are pretty prepared for guests shaping moves, but even we weren't ready for the kind of moves that were about to be unleashed on us. The bridesmaids got fully involved sassing it across the dance floor one at a time. Then, as a team, doing roley poleys left right and centre! La piece de resistance however was the bride doing a full on cartwheel IN HER WEDDING DRESS in front of all of her guests, followed by the groom coming back at her with the worm, successfully done one end of the dance floor to the other, boom! Needless to say, the guests were absolutely buzzing by this point and so RemedySounds cut straight back in to his set and had everyone encapsulated with his rendition of Paul Simon's 'You Can Call Me Al'. There's one person I really have to mention here as he gave us so many smiles on the day, just check him out! Sarah's Grandad, aka DOTD, dude of the day! What an absolute legend he was around the venue that day. Pimping up his scooter, right or wrong? Answer; absolutely right! The Hatties played a blinding set next, they always do, a mixture of all the great covers from the 70's right up to modern day hits that everyone knows. These guests were now ready to party and that's what they they did! This is where the inflatables from the Photo Booth really came out in force too, the crowd were almost unrecognisable in multi-colored curly wigs and ridiculous sunglasses, and yes Chris kept a set of bongos on wrapped around his neck ALL NIGHT, I think he became pretty attached to them actually. They suited you Chris! I don't know what it is about fireworks, but everyone, no matter how old or young, bloody loves them. There is a story to tell with this though, a lot was lying on this firework display, at least it was for me. I made the suggestion that we should try and time the fireworks to "Clubbed to Death", doesn't sound very wedding does it?! It's the incredible soundtrack to The Matrix and I my opinion it was written for fireworks. Sarah loved this idea and there it was, our very own timed firework display, now to tell the Sound stage and lights guys and the firework company that I wanted to add a small twist. I thought if I said it quickly enough that it would perhaps just go unnoticed. I did and it didn't. Apparently, these things are harder than one who comes up with these crazy ideas may have anticipated. The thing is, at this stage we were all up for it, it was now a challenge. Walkie talkies in hand, the pyrotechnics one end of the venue, the sound engineer the other end, our crew moving everyone in place, this was our chance to give the Chinese Olympics a run for their money. Ok, that may be a slight exaggeration and I now know that I do not want a job working with timed firework displays. This track starts with a full orchestra for the first thirty seconds, then the bass drops in, it builds and builds right up to another piano solo and then boom, just as the bass kicks in again, that very second, that was the second we wanted the big bang. I stood there holding Chris and Sarah's hands tightly, were we actually going to pull this off? Of course we were, we smashed it down to the second! We won't mention that I ran around shouting I am the Chinese Olympics at that point…but I was. Three hours, three channels, two great DJs and one cheesy Wedfest playlist, it must be silent disco time! At this point in the night everyone is so hyped and just ready to carry on the party and the silent disco does just that. Our friends at Bee Ariel who had been videoing the whole day, were really getting involved at this point too. They did say they would be leaving at 10.30pm as it would be a long day for them. However, I am pretty sure they were still dancing at 2am! These guys are top London videographers and they all said they had never experienced a wedding quite like it! Slowly the odd few people slipped away to bed to the beautiful bell tent village, but the hardcore's were still going, sadly the silent disco had to eventually come to an end at 2am. Sarah had put in a very special request on her wedding wish list and that was for RemedySounds to play some late night unplugged. Josh doesn't let anyone down, least of all a bride on her big day. He played all the classic as the guests sat around having a requests session. By 3.30am, everyone was tucked up after what was yet another fantastic wedding and another happy couple. The obligatory full English baps were served for breakfast the next morning as guests sat about almost in disbelief of what had actually taken place in the Surrey countryside the day before. Thank you Dackfester's you were all tremendous fun, we absolutely loved hosting you and would do it again tomorrow. Most of all, thank you so much to the super lovely Chris and Sarah who let us Wedfest up their big day. You were great to work with, we all wish you a long and beautiful life together with whatever makes you both smile. Love out The Wedfest Crew xxxx #LetsCelebrate
We are the UK's only fully engineered Wedding Festival provider.
We deliver beautifully bespoke festival weddings for couples seeking unique and long lasting nuptial memories.
​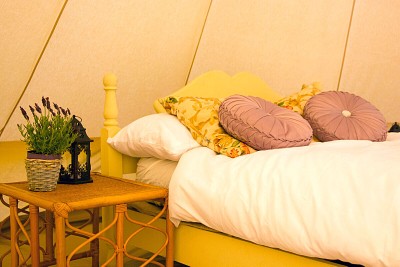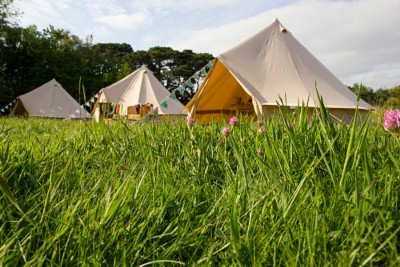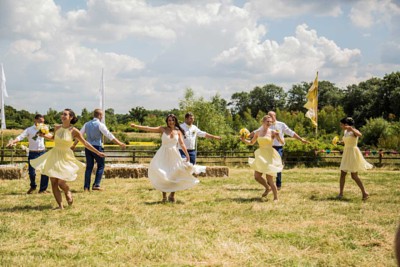 Want to take your Event to the next level?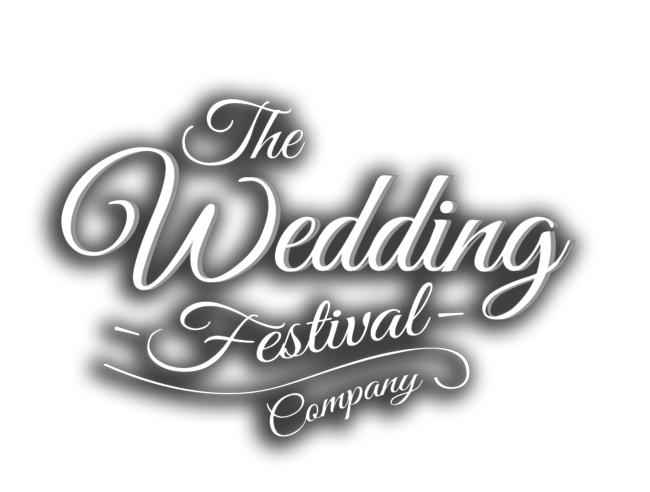 welcome to The Wedding Festival Company the home of UK wedding festival dreams
The Wedding Festival Company have built up a portfolio of hand-picked venues across the UK all perfect for hosting a festival wedding. We have exclusive rights over many of these venues and work very closely with the landowners before and after your event to continually improve the sites facilities and ensure that footprints and memories are all we leave behind.
Download the brochures below for a generic overview of the types of venues we offer.
Please note – those featured are just some of the venues available to us and we are happy to also work with a venue of your choice. Our team love searching for new venues, so if you have something in mind - simply let us know and we'll be sure to source the perfect location for you.

​
Wedding Festival Prices - Prices from just £13,900 for one hundred guests.
Your dream wedding festival will be tailor-made to your own requirements but we'd like to offer an upfront indication of the costs.
No two weddings have ever been the same, our clients are free spirited individuals who all have their own visions and dreams for their big day. We ensure that we listen carefully to our couples and incorporate their own magic and finishing touches to their special day.
Please download the brochure for an indication of 2017-2018 costs.
​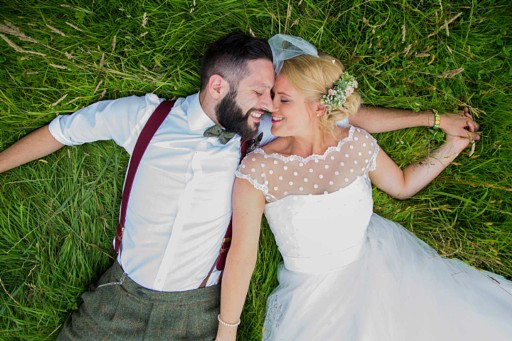 Keep up to date with everything in our Festival Wedding world via our blog below.

​
Welcome to our gallery, have a look around and step into our world of dream festival weddings

​
welcome to The Wedding Festival Company the home of UK wedding festival dreams